ENVIRONMENT: The Surfrider Foundation and leaders of the coastal recreation and tourism industry will present Department of...
INDUSTRY: Today, the World Surf League announced the appointment of Pritamo Ahrendt as WSL Head Judge. Ahrendt will take...
BIG-WAVE: Lucas "Chumbo" Chianca won the World Surf League Big Wave Tour Nazaré Challenge after incredible...
TRAVEL: Vanimo Surf Lodge is a small surf resort located just outside of Lido Village on Papua New Guinea's north coast....
CULTURE: Hearlded as one of its finest ceremonies to date, the Surfers' Hall of Fame today welcomed Bethany Hamilton...
SHARKS: There were 9 authenticated unprovoked shark attacks reported from the Pacific Coast of North America during 2017,...
LONGBOARD: Auckland surfer Thomas Kibblewhite (Red Beach) defended his Men's Longboard Division title at the Barrett Homes...
SUP: Chris Bertish of South Africa has been named 2017 Supconnect's Editor's Choice Award's "Man of the Year" with his...
INTERVIEWS: Looking for a way to share the simple, precious moments of surfing, See Surf was created in late 2012 by sight-...
Featured Video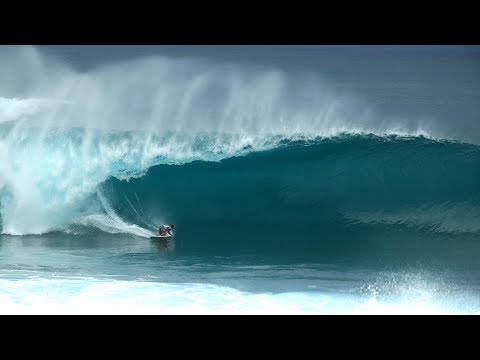 Watch Joshua Moniz edge out Jamie O'Brien, Weslley Dantas and Cam Richards in epic surf